Advertisement - Click to support our sponsors.

---
---
Thursday, December 7, 2000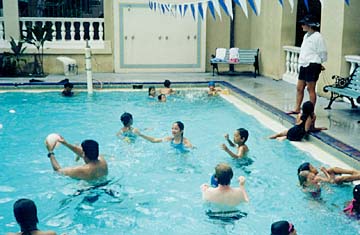 Honolulu YWCA
Kids will be able to swim in the pool and
play various games.
---
YWCA offers
holiday break
for parents
Attention parents! The Honolulu YWCA is offering a deal guaranteed to spread holiday cheer.

For the next two Saturdays, the Richards Street Y will feed and entertain your keiki from 6 p.m. to 9:30 p.m. so you can do you Christmas shopping (or presumably just have a nice quiet dinner out).

The YWCA will offer children supervised swimming, games, exercise (including kickboxing) and snacks. The cost is $10 per child. Ages 5-12 may attend.

For more information, call 538-7061, ext. 277.
---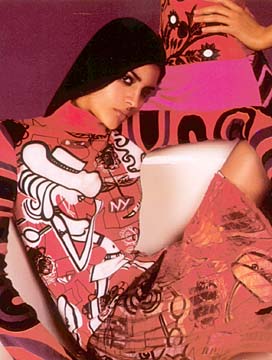 Custo Barcelona
"Cosmopolitan fusion" best defines the
bold look of Custo Barcelona.
---
View latest Custos;
meet the designer

Designer Custo Dalmau, of Custo Barcelona, returns to Neiman Marcus Saturday to introduce his latest women's and men's collections and to autograph T-shirt purchases.

Dalmau will be in the store's Level One Contemporary Sportswear department from noon to 4 p.m. There will be informal modeling to DJ-spun Latin and holiday music, and a drawing for a complimentary Custo outfit as well.

Custo Barcelona is known for its bold graphic designs. For more information, call 948-7303.






Click for online
calendars and events.





---





Send WatDat? questions, stories
or any other story ideas or comments to:
Features, Honolulu Star-Bulletin, P.O. Box 3080,
Honolulu, HI 96802 or send a fax to 523-8509
or E-mail to features@starbulletin.com.
Please include your phone number.
E-mail to Features Editor
---
---
© 2000 Honolulu Star-Bulletin
http://archives.starbulletin.com