Advertisement - Click to support our sponsors.

---

---
Island Images


Thursday, July 20, 2000

Scooting in for
bargains at new Costco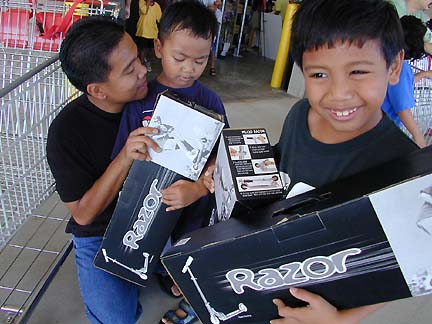 By Ken Ige, Star-Bulletin
The Costco store in Waipio had folks standing in a line
around the building today for its first day of business. The
store opened at 8 a.m.; this line did not go down until 8:45.
Kevin Unciano, 7 (right), and brother Dustin, 4, with dad
Gerald, were among the lucky few who bought coveted
Razor scooters for $60. Luck was not the only thing that
helped the Uncianos: They were there at 5 a.m.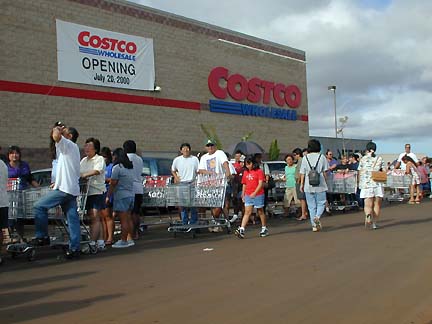 ---
Artistry uncaged
at zoo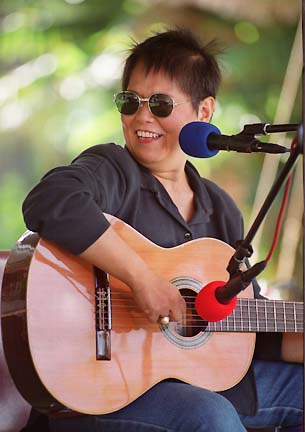 By Dennis Oda, Star-Bulletin
AT&T's "Wild Wednesday" at the Honolulu Zoo featured
the singing of Rachel Gonzales yesterday. Every Wednesday,
the company sponsors different entertainers; people can attend
by giving a $1 donation to benefit the zoo.
---
E-mail to City Desk
---
---
© 2000 Honolulu Star-Bulletin
http://archives.starbulletin.com