Advertisement - Click to support our sponsors.

---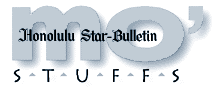 ---
Wednesday, July 19, 2000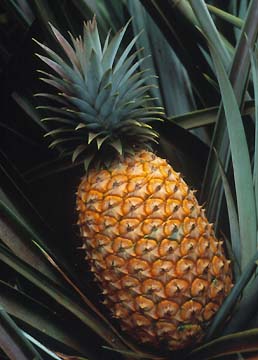 Dole Plantation
Premium Select pine is available now.
---
Dole offers pick
of the pine
Dole Plantation celebrates 100 years in the pineapple biz with the debut of its Premium Select pineapple, available only in July at the plantation.

The new variety has seven times more vitamin C than regular pineapples, yellower flesh, a greener crown and a two-week longer shelf life, Dole says.

It's also lower in acid, making for a milder taste with less bite.

The Premium Select is in limited production and had been sold only through small Oahu groceries. It is available this month on a larger scale at Dole Plantation, on Kamehameha Highway, just outside Wahiawa. Prices are $4 for one, $8.95 for two or $24.95 for a box of eight.

The company is taking comments on the new pineapple at its Web site, http://www.dole-plantation.com.

James Dole purchased his first 60 acres of land on July 27, 1900, marking the beginning of the plantation legacy.

Call 621-8408.
---
Blood drive at Waikele
The Blood Bank of Hawaii will be staging blood drives at Waikele Center from 10 a.m. to 2 p.m. July 30 and 10 a.m. to 3 p.m. Aug. 27.

Those who donate must be in good health, at least 18 years old, weigh 110 pounds or more, and be able to provide a valid photo I.D.

The Blood Bank needs more than 250 donors a day to fill Hawaii's blood demands. To make an appointment or get more information, call (800) 372-9966.
---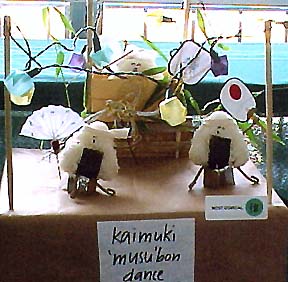 We're Best of Friends
This whimsical bon dance scene, featuring fan toting
musubi, won creator Cherie Imai the Grand Prize
in the Musubi Decorating Contest.
---
Musubi becomes art

Cherie Imai's "Musu-bon Dance," a sort of diorama in rice, won the Grand Musubi prize in last weekend's Musubi Decorating Contest at the craft shop We're Best of Friends. Imai took the top prize, as well as the title of Most Comical, among 45 entries.

Yuka Colescott took two first-prize honors, for an aloha shirt musubi (Most Local) and a Boy's Day carp scene (Original Presentation). Kara Kinoshita won the Children's Division.

Pictures of the entries are on display at the store in Kaimuki through the month.

Rib Cook Off: Windward City Shopping Center is offering a $1,000 grand prize for the best rib recipe cooked up at the 5th Annual Barbecue Rib Cook Off Aug. 19. Entries are invited in professional and amateur categories. First-place winners in each category will win $500 each.

The event is a benefit for United Cerebral Palsy and is part of the Aloha Festivals. Entry forms are available at Flamingo Restaurant or at the shopping center. Call 538-1172.

"Spices, Spices and More Spices": Ranjit Cooray teaches a class on the use of fresh and dried spices in European and Asian cooking, 9:30 a.m. Saturday at the Lyon Arboretum. His wife, Chef Kusuma Cooray, will then demonstrate with the preparation of a spicy lunch. Ranjit Cooray also leads a food tour of Chinatown, 9:30 a.m. Aug. 26. Enrollment is limited. Cost for either event is $15.50.Call 988-0456.

Aloha ales: The Oregon Brewers Festival has taken on an island theme -- "Hipahipa" (cheers). The event runs July 28-30 at Tom McCall Waterfront Park in Portland. The 72 participating breweries include several from Hawaii: Alii Brewing Co., Fish & Game Brewing Co., Keoki Brewing Co., Kona Brewing Co., Mehana Brewing Co., Moondoggies, Sam Choy's Big Aloha Brewery, Waimea Brewing Co. and Whalers Brewpub. Call (503) 778-5917 or visit the Web site, http://www.oregonbrewfest.com






Click for online
calendars and events.





---





Send WatDat? questions, stories
or any other story ideas or comments to:
Features, Honolulu Star-Bulletin, P.O. Box 3080,
Honolulu, HI 96802 or send a fax to 523-8509
or E-mail to features@starbulletin.com.
Please include your phone number.
E-mail to Features Editor
---
---
© 2000 Honolulu Star-Bulletin
http://archives.starbulletin.com