Advertisement - Click to support our sponsors.

---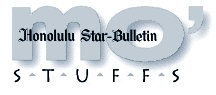 ---
Thursday, June 29, 2000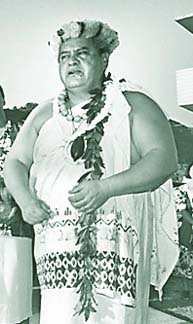 File photo
John Keola Lake and his hula halau will
present music and dance that honor Waikiki.
---
Halau presents
Waikiki journey
Waikiki is the theme of a Saturday fund-raising concert, "I Ulukou Ke One O Waikiki," for kumu hula John Keola Lake's Halau Mele. Performances will take place at 3 and 7 p.m. at Mamiya Theatre.

The journey into the past will begin with chants and dances that honor ancient Waikiki, which changes from a gathering place of chiefs to the gathering place of visitors, from pa'u to cellophane skirts, from pahu to big band sounds, from quiet to nightclubs.

Lake's guests for the evening include Na Hoku Hanohano Promising Male Vocalist of the Year Weldon Kekauoha, along with Oana Salazar, Jeff Apaka, Momi Kepelino Aarona, Doug Tolentino and several halau.

A traditional group from Rapa Nui also will perform. Lake met the group when his halau traveled to Rapa Nui last year in conjunction with the landing of the voyaging canoe Hokule'a.

Tickets are the event are $15, available at the door. Hawaiian foods, crafts and plants will also be available for sale.

For more information, call 735-3782.






Click for online
calendars and events.
---
Send WatDat? questions, stories
or any other story ideas or comments to:
Features, Honolulu Star-Bulletin, P.O. Box 3080,
Honolulu, HI 96802 or send a fax to 523-8509
or E-mail to features@starbulletin.com.
Please include your phone number.
E-mail to Features Editor
---
---
© 2000 Honolulu Star-Bulletin
http://archives.starbulletin.com