Advertisement - Click to support our sponsors.

---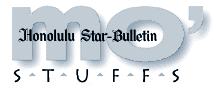 ---
Thursday, May 4, 2000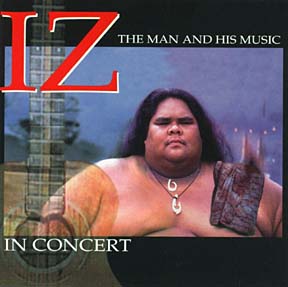 Israel Kamakawiwo'ole
---
Tribute to IZ
Tickets go on sale tomorrow for a tribute concert celebrating Israel "IZ" Kamakawiwo'ole. "IZ -- the Man, the Music, the Tribute Concert," will take place at the Waikiki Shell 4 p.m. May 27, the start of Memorial Day weekend.

Top local performers -- from Genoa Keawe and Willie K to Reality and Pure Heart -- will sing their own music and pay homage to the "Hawaiian Sup'pa Man."

Tickets will be at Blaisdell box office and Ticket Plus outlets. Charge tickets 526-4400 or go online at www.tickets.com.

Tickets are $12.50 general ($17.50 at the door). Reserved seating is $20 and $25.

The concert is being presented by Tomm Moffatt Productions. Call 593-8333 for information.

'Baywatch' addition
In her first television role, Playboy's April 2000 Playmate Brande Roderick will join the cast of "Baywatch Hawaii" when the hour-long lifeguard drama starts filming its 11th season here.

Roderick will play the new female lead, Leigh Dyer. According to show executives, Roderick auditioned for a smaller role that was expanded after she excelled during the screen test.

Roderick's character is a lifeguard recruited by male lead Sean Monroe (Jason Brooks) for the "Baywatch Hawaii" lifeguard service and school.

In addition, writer-producer Frank South, who created Heather Locklear's character on "Melrose Place," is the show's new head writer and co-executive producer.

South has assembled the largest writing staff in "Baywatch" history. He said earlier that he plans to revitalize the show into one that's active emotionally and physically.

South has been successful in writing stories that appeal to the 18-49 demographics, said Joe Scotti, president of domestic distribution and marketing for Pearson Television North America.

According to Variety, "Baywatch" has earned an average household rating of 3.1 this season, down 6 percent compared with figures from a year ago.
Beach in 'Windtalkers'
Adam Beach, who most recently appeared in "Smoke Signals," will star opposite Nicolas Cage in John Woo's WWII action drama "Windtalkers," for MGM.

The production is slated to begin in Hawaii, with shooting primarily on Oahu, in August.

It will be produced by Woo and partner Terence Chang, along with Alison Rosenzweig and Tracie Graham.






Click for online
calendars and events.
---
Send WatDat? questions, stories
or any other story ideas or comments to:
Features, Honolulu Star-Bulletin, P.O. Box 3080,
Honolulu, HI 96802 or send a fax to 523-8509
or E-mail to features@starbulletin.com.
Please include your phone number.
E-mail to Features Editor
---
---
© 2000 Honolulu Star-Bulletin
http://archives.starbulletin.com