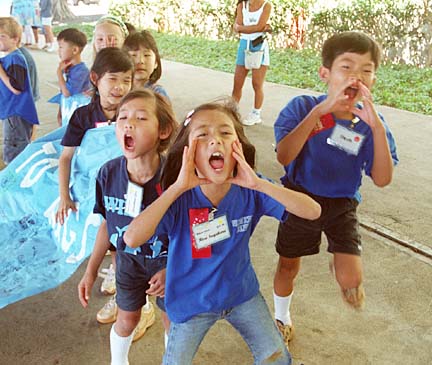 By Dennis Oda, Star-Bulletin
Second-graders from Wilson Elementary School hold signs and
shout drug-free messages at the corner of Kilauea and Waialae
avenues yesterday. More than 650 Wilson students, parents and
teachers participated in the anti-drug, roadside activity.

The students are winding up two months of drug-free activities.
They are celebrating today with ice cakes, made
by the school's cafeteria staff.