Advertisement - Click to support our sponsors.

---

---
Island Images



Friday, January 21, 2000

Reflective moment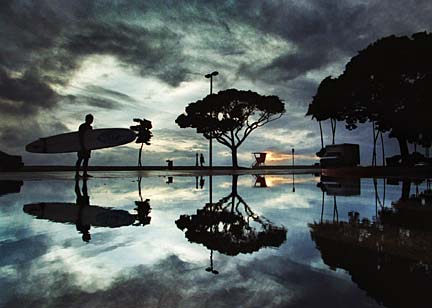 By Dennis Oda, Star-Bulletin
The setting sun, barely peeking through the clouds, and a pool of water
from recent rain showers create a mirror for surfer Jon Eto
at Ala Moana Beach Park.
---
Having fun in the rain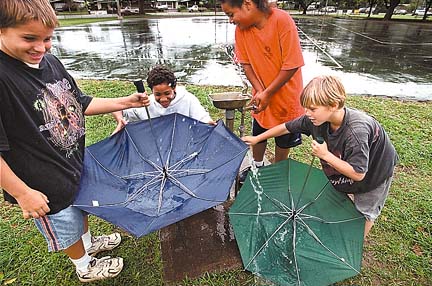 By Kathryn Bender , Star-Bulletin
And you thought umbrellas were for keeping the water off. They can also
be used for collecting water, as these four -- from left, T.J. Lehe, 9, Lauton
Atisanoe, 11, Tesi Fisilau, 9, and Kaipo Lehel, 7 -- were doing after school
yesterday on the playground of Enchanted Lake Elementary School.
---
Fowl friend in foul weather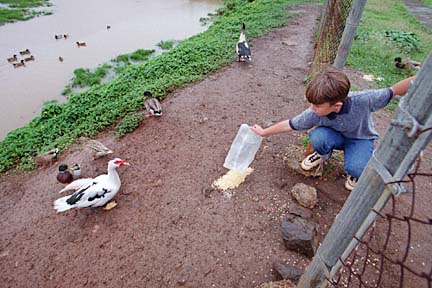 By Kathryn Bender, Star-Bulletin
Josh Lima, 7, feeds stale cereal to the ducks that live on Kiukee Place
in Enchanted Lake. Josh's mother didn't want to waste the old cereal
and decided that the ducks would love it. So they and Josh's
sister Jill, 9, set out to share with the ducks.
---
E-mail to City Desk
---
---
© 2000 Honolulu Star-Bulletin
http://archives.starbulletin.com