Advertisement - Click to support our sponsors.

---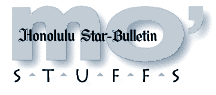 ---
Friday, December 3, 1999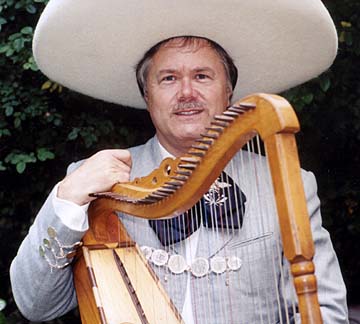 Mariachi en Hawaii
William Faulkner plays the Jalisco harp.
---
Mariachi is hot
Jalisco harpist William Faulkner will join Mariachi en Hawaii Sunday for a concert at Quintero's Cuisine.

Faulkner, who splits his time between Hawaii, California and Mexico, is a student and teacher of Mexican music. He is the founder of El Mariachi Mixtlan, which has won cultural awards from the Mexican government.

Mariachi en Hawaii is a full-size mariachi band. It performs at Quintero's the first Sunday of each month.

Special menu items will include Fresh Seafood Cocktail and Mexican Tripe Stew.

There is a $4 cover charge and reservations are recommended. Mariachi Night has sold out for the past three months.

For more information, call 593-1561 or 524-8416.
---
Star-Bulletin


Click for online
calendars and events.
---
Send WatDat? questions, stories
or any other story ideas or comments to:
Features, Honolulu Star-Bulletin, P.O. Box 3080,
Honolulu, HI 96802 or send a fax to 523-8509
or E-mail to features@starbulletin.com.
Please include your phone number.
E-mail to Features Editor
---
---
© 1999 Honolulu Star-Bulletin
http://archives.starbulletin.com