---
Tuesday, October 12, 1999
'Broken Trust' authors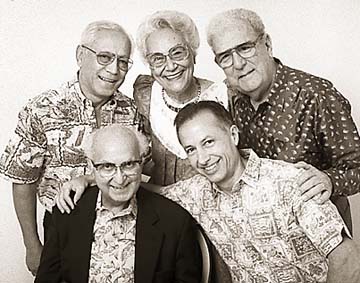 Star-Bulletin file photo
Top, Walter Heen, Gladys Brandt and Samuel King;
bottom, Charles Kekumano and Randy Roth.
---
Explosive article began
estate's transformation

By Rick Daysog
Star-Bulletin

THEY were the proverbial David pitted against a $6 billion Goliath, which had long dominated Hawaii's political, economic and legal landscape.

But when five prominent leaders penned their "Broken Trust" article in August 1997, they set in motion changes that would topple the $1 million-a-year trustees of the Bishop Estate and forever alter the charitable trust and the estate-run Kamehameha Schools.

Within days of publication of the 6,300-word article, Gov. Ben Cayetano ordered an investigation into alleged financial wrongdoing by individual trustees.

Three months later, the state Supreme Court bowed to public pressure and ended its centurylong practice of picking Bishop Estate trustees.

Trustees were ousted, one was indicted and major reforms came.

"It was such a seminal piece," said Beadie Kanahele Dawson, former attorney for Na Pua a Ke Ali'i Pauahi, a parent, alumni and student group that has called for reforms of the Bishop Estate. "It made all of the difference in the world."

In clear and concise language, the "Broken Trust" co-authors -- senior U.S. District Judge Samuel King, retired state Appellate Judge Walter Heen, retired Kamehameha School for Girls Principal Gladys Brandt, Monsignor Charles Kekumano and University of Hawaii law professor Randy Roth -- detailed a questionable "web of relationships" linking the estate's former trustees with the state Supreme Court and the state's political structure.

They named names, cited dates and provided anecdotes showing the community was losing faith in the Bishop Estate trustees.

Their scrutiny of the estate's investments, apparent insider deals and mismanagement of the Kamehameha Schools also foreshadowed later probes by the estate's court-appointed master and the attorney general's office.

---

Wallace Yonamine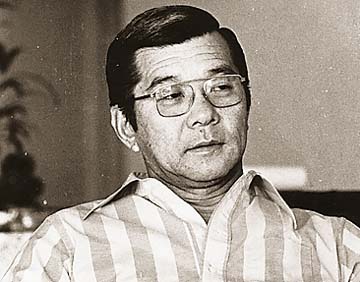 Star-Bulletin file photo
Wally Yonamine, who was born on Maui, was
inducted into Japan's Baseball Hall of Fame.
---
Sports star found fame
in Japan

By Bill Kwon
Star-Bulletin

FOR Wally Yonamine, the defining moment in his life was a football injury that eventually led to an illustrious career in Japanese professional baseball and induction to that country's Baseball Hall of Fame along with Sadaharu Oh, his longtime Yomiuri Giants' teammate.

The Maui-born Yonamine was a two-sport legend growing up in Hawaii, leading the Farrington Governors to their first city football championship in 1944. After World War II, Yonamine turned down a football scholarship from Ohio State to sign a pro contract with the San Francisco 49ers. But a broken wrist turned out to be a "lucky break" for Yonamine, forcing him to turn to his second favorite sport, baseball.

"Why don't you give Japanese baseball a try," San Francisco Seals' manager Lefty O'Doul told him.

Yonamine, the first of more than 500 Americans to play in post-war Japan, wound up spending 38 years there as a player, manager, coach and scout. He won three batting titles, finishing with a .311 lifetime average, and was an eight-time league all-star. He later became the first foreigner to manage.

Unpopular at first for his revolutionary style of play -- especially by sliding hard into second base to break up double plays and stealing home, unheard of in Japanese-style baseball -- Yonamine became revered for his contribution to the game.

Yonamine and wife, Jane, who accompanied him for a one-year honeymoon in 1952 that has lasted until now, own cultured-pearl shops in Tokyo, Los Angeles and Honolulu.

But Hawaii is always home, says Yonamine, now a grandfatherly 72. He has established a foundation that provides college scholarships to local high school seniors and sponsors the Hawaii state baseball tournament each spring.

---

Henry A. Walker Jr.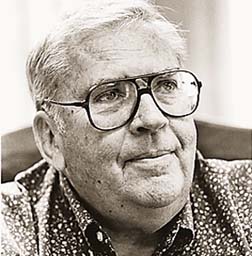 Star-Bulletin file photo
Henry A. Walker Jr. served as president and chairman of Amfac.
---
Harvard-trained, he
diversified Amfac

By Peter Wagner
Star-Bulletin

HE was born in Honolulu in 1922, the son of a Scotsman who arrived in the days of the Hawaiian kingdom, wore skirts on Sundays and spoke Hawaiian.

Like his father, Henry A. Walker Jr. became the head of Amfac Inc., a "Big Five" sugar company tracing its roots to a Honolulu dry goods store in 1849.

Starting as a plantation trainee at American Factors Ltd. in 1947, Walker spent the next 20 years rising through the ranks to become president and later chairman of the company, renamed Amfac in 1966.

It was a tough time to be at the helm at Amfac, a sugar company saddled with debts.

But the Harvard-educated local boy led the corporation through major diversification into hotels, restaurants, and a variety of mainland business holdings.

The transformation took Amfac from a $150 million company to $2 billion in annual revenues, making it one of the nation's largest diversified service companies.

Walker's 16-year watch earned the company $18 billion in revenues and $472 million in after-tax profits.

But bad times lay ahead. Soon after Walker retired in 1982 the company took a downturn, recording a record $68 million loss in 1983.

After several changes in leadership aimed at restructuring Amfac, Walker returned as president in 1988. That was the year the 139-year-old company was swallowed up by JMB Realty Corp., a Chicago real estate firm with $21 billion in assets.

JMB today is battling to retain control of a last fragment of the Amfac empire: the Liberty House department store chain currently trying to emerge from bankruptcy.
E-mail to City Desk
---
---
© 1999 Honolulu Star-Bulletin
http://archives.starbulletin.com