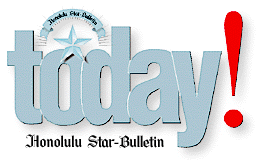 ---
Monday, August 9, 1999
THE SEARCH FOR SIGNS OF
HAWAIIAN LIFE IN THE UNIVERSE

Back home in New York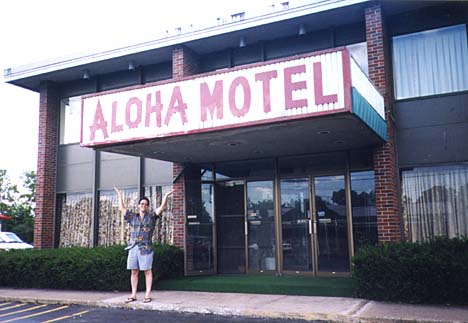 Even Star-Bulletin people can spot evidence of Hawaiian Life elsewhere in the cosmos. Copy editor Seth Markow was entranced by the Aloha Motel in Pittsford, N.Y., in the dog days of mid-July, but not enough to stay there.

---

The Search for Signs of Hawaiian Life in the Universe is just that -- we're looking for evidence of Hawaiiana everywhere but Hawaii. Send snapshots and a description to TSFSOHLITU, Today Department, Honolulu Star-Bulletin, P.O. Box 3080, Honolulu, Hawaii 96813, or e-mail JPEGS to features@starbulletin.com




Click for online
calendars and events.
E-mail to Features Editor
---
---
© 1999 Honolulu Star-Bulletin
http://archives.starbulletin.com