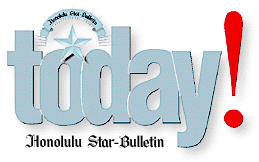 ---
Friday, August 6, 1999
SIGNS OF EVERYDAY LIFE
IN THE 20TH CENTURY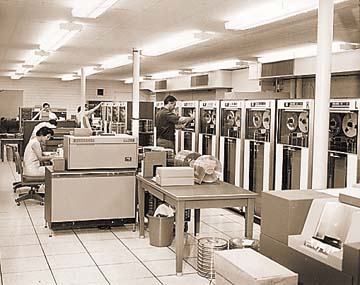 All hail the supercomputer
of the century

The new cathedral is the home of the massive supercomputer, a hushed place where the modern monks of technology quietly keep the big beast humming. Unlike the "personal" computer, which is essentially another audio-visual toy, the super computer is invested with the data that governs society, a device upon which we have grown so dependent that fears of a "millennium bug" or widespread shutdown have caused otherwise rational folks to prepare for Armageddon. This military computer complex, at Fort Shafter in 1964, was built to keep track of all the things in the Army's inventory. The military was among the first to invest in computer technology, and among the last to replace that technology when it evolved past the point of no return. In gigabytes we trust.

---

"Everyday Life" is a photo feature that examines the
20th Century. Send snapshots and a description to EVERYDAY LIFE,
Honolulu Star-Bulletin, P.O. Box 3080, Honolulu HI 96813,
or email JPEGs to features@starbulletin.com.






Click for online
calendars and events.
E-mail to Features Editor
---
---
© 1999 Honolulu Star-Bulletin
http://archives.starbulletin.com