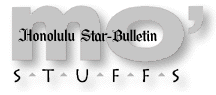 ---
Wednesday, July 7, 1999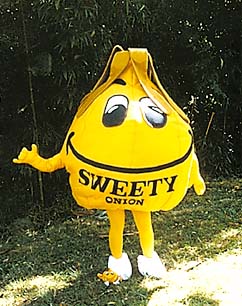 Sweety is the mascot of the Maui Onion Festival.
---
Festivals of food spark
summer in the islands
Eat your way through Kona and large parts of Maui at this summer's food festivals. It's for events like this that the airline-ticket coupon book was born.

Kapalua Wine and Food Symposium: Maui, July 16-18.
The three-day affair includes cooking classes, several wine-tastings, a tequila-tasting and a fancy Saturday-night dinner. A seminar and sampling session, "Name That Tuna," will explore lesser-known fish from Hawaiian waters. Howard Deese of the state's Ocean Resources Branch co-stars with D.K. Kodama, chef at Sansei Seafood Restaurant and Sushi Bar.
Closing the event is a Sunday-evening Seafood Festival, oceanfront at the Ritz-Carlton, Kapalua, featuring 10 chefs and 100 international wines.
The three-day package is $395, with a la carte prices available for individual events. Call (800)-KAPALUA (527-2582)

Cuisines of the Sun: July 24-27, Mauna Lani Bay, Kona
This is the premiere eating event in the islands, drawing big-name chefs from throughout the country for a series of cooking demonstrations and major dinner events.
The draw this year is Food-TV chef Ming Tsai, but he's just one of the all-stars. They include Lee Hefter of Spago Beverly Hills, Michael Mina of Aqua (San Francisco) and Jeremiah Tower of the Stars restaurants. Local chefs Roy Yamaguchi and Alan Wong will add to the mix.
The three-day package is $950, with daily or nightly rates available. Call (888)-424-1977.

Maui Onion Festival: July 30-Aug. 1, Whalers Village
This is the lowest-rent of the events, with no entry fees. You just pay as you go -- to vendors selling onion-themed foods and objects.
Enter the recipe contest or the raw-onion-eating contest, attend cooking demos or sample dishes from several Maui chefs.
The festival runs 11 a.m. to 4 p.m. each day and benefits the Maui Humane Society. Call (808)-661-4567.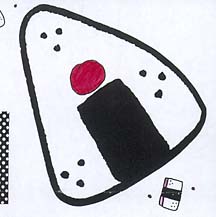 Let your musubi run wild

"In celebration of summer and in the spirit of the musubi" (what is the spirit of a musubi, anyway?) the owners of a new shop in Kaimuki are throwing a musubi-decorating contest.

To participate in the musubi-athon, bring your hand-formed rice ball, made from no more than 8 ounces of cooked rice, to We're Best of Friends, 1223 Koko Head Ave., Suite 4, by 10:30 a.m. July 17. Prizes are offered for Most Original Presentation, Funniest and Most Local Style. There will also be a Grand Musubi Award. If you just want to look, the contest runs 11 a.m. to 1 p.m.

Not a bad gimmick for a store that showcases the work of local artists. Its initial offerings will include jewelry, T-shirts, magnets, rubber stamps and other items in the musubi theme.

For information and entry forms call 734-3693.

---




Arthritis sufferers know Renoir's pain

Famed French Impressionist artist Jean Pierre Renoir suffered from rheumatoid arthritis and spent his last 25 years in a wheelchair combating growing immobility caused by the disease. Despite this, he continued to paint until his death at age 78.

"Renoir -- His Art and His Arthritis" is the topic of a free arthritis seminar taking place 11 a.m. to 12:30 p.m. Saturday at the Hilton Hawaiian Village.

Dr. James Louie, chief of rheumatology, from Harbor-UCLA Medical Center in California, will give the talk.

Earlier in the day, Dr. James McKoy, chief of rheumatology at Kaiser Permanente Hawaii, will discuss new drug therapies available for the treatment of osteoarthritis and rheumatoid arthritis, in another free seminar running 9:30 to 10:30 a.m.

Nearly 43 million Americans, or one in six, according to the Arthritis Foundation, are affected by arthritis or a related disease. In Hawaii, an estimated 131,000 have some form of the more than 100 diseases known as arthritis.

The two seminars are presented by The Arthritis Foundation, Hawaii Branch, in conjunction with Wyeth-Ayerst Pharmaceuticals.

Seating is limited, so reservations are recommended. Call 942-3636.

---


Strawberry delight: Chef Nick Sayada of Strawberry Connection prepares dishes from the gourmet food store and restaurant 9:30-11:45 a.m. July 14 at a class at Lyon Arboretum.

Printed recipes will be available and tasting sessions will be conducted.

Participation is limited to 20 people. The class fee is $22; senior citizens pay $12.

Another class in the Arboretum series on July 17 will feature Chef De Cuisine Christophe Vessaire from Hoku's at the Kahala Mandarin Oriental Hotel.

Call 988-0456 for more information about either class.

"The Principles of Healthy Eating": Stephen Byrnes gives a practical outline for a healthy nutritious diet in "Nutrition 101: Principles of Healthy Eating," 7 p.m. July 14 at the Down to Earth Lifestyle Center, 2515 South King St. Call 955-7182 for more information.






Click for online
calendars and events.





---





Send WatDat? questions, stories
or any other story ideas or comments to:
Features, Honolulu Star-Bulletin, P.O. Box 3080,
Honolulu, HI 96802 or send a fax to 523-8509
or E-mail to features@starbulletin.com.
Please include your phone number.
E-mail to Features Editor
---
---
© 1999 Honolulu Star-Bulletin
http://archives.starbulletin.com