---
Island Images



Thursday, January 28, 1999

I Smell Luau!
Photography by Ken Ige, Star-Bulletin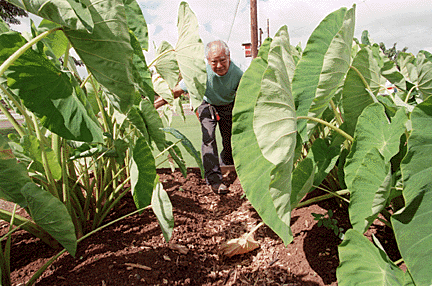 Above, volunteer Ralph Lee is the resident taro expert at the
Urban Garden Center in Pearl City. Lee works with Lehua Maoli
taro, regularly used for making poi. Below, a Bunlong Woo or
Chinese taro is almost ready for harvest. At bottom, Lee works
on some ornamental Florida Black Runner taro plants.
The center will host Taro Day on Feb. 6.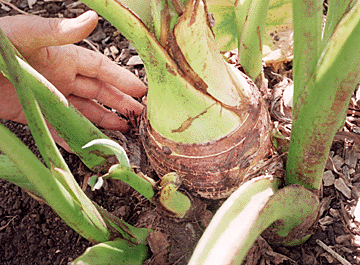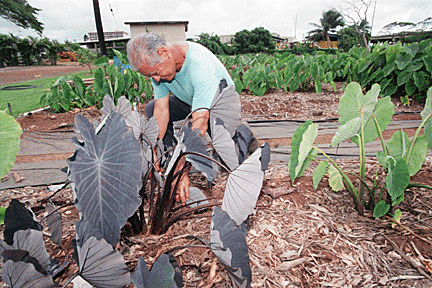 E-mail to City Desk
---
---
© 1999 Honolulu Star-Bulletin
http://archives.starbulletin.com