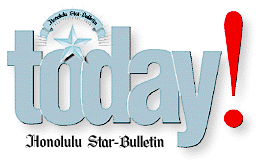 ---
Hawaii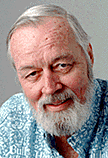 By Dave Donnelly
Thursday, January 21, 1999
---
Choir sings ode
to fine dining

IT was definitely a first for Nicholas Nickolas Monday night. Some 30 people from Japan arrived as a group, a not so unusual sight at the restaurant, but when they started singing Beethoven's Ninth in German, that was a first. Turns out they were members of the Sony Philharmonic Choir, who'd come to town to perform with the Honolulu Symphony Sunday and Monday with Sony honcho Norio Ohga conducting. He'd been attending the Sony Open in Hawaii at Waialae. Everyone in the place sat opened-mouthed at the impromptu performance and the choir got a standing ovation ... Speaking of the Open, Jiro Noguchi, chairman of Tri-Star Restaurant Group (and partner with Aaron Placourakis), shot a 67 in the Pro-Am, and was so thrilled with his game that he treated a large group of fellow golfers, including Japan's top pro, Isao Aoki, to a celebratory dinner at Sarento's ...

FIRST Hawaiian Bank Chairman Walter Dods surprised wife Diane with another Diamond worth millions of dollars. I'd best explain before other wives get jealous. Dods was seated with singer Neil Diamond, here to entertain at the Sony Open Pro-Am party, when the singer indicated he wanted to watch the Mike Tyson fight on Pay-per-View, but the Kahala Mandarin didn't have it. So Dods invited the singer to watch it at his Wailupe Circle home. He tried to locate his wife to let her know he'd invited Diamond over to watch, but couldn't reach her. Fortunately, when Diane got home, she found a note on the door warning her that Diamond was there watching the fight. No telling what would have happened if she'd walked in and not recognized the singer making himself at home. Dods might have had to buy her another diamond to settle her down ...

Wheel of misfortune

POLITICAL gadflies Kekoa Kaapu and Brett White managed to get themselves onto a filming of "Wheel of Fortune" as a team under a "best friends" category. They had visions of great wealth, and great wealth was there to be had. It's just that they didn't win it. According to one who witnessed the taping, Kaapu spun the wheel at a crucial moment in the game and hit "Bankrupt," enabling two teen-agers from Waipahu to pocket something like $30,000. And the Harvard grad and his buddy -- still "best friends"? -- had to make their own way home without a sou to show for it. This will be one "Wheel" I'll have to watch when it airs ...

HEADING off for Miami next week to see the Super Bowl will be Al Souza and Nathan "Ho Chi" Minn. The two will be guests of Denver Broncos owner Pat Bowlen as they were in the Mile High City when the Broncos downed the Jets Sunday and they celebrated in Bowlen's box ... Trouble in Paradise? Southern Wines & Spirits continues its march toward total domination of the booze business in Hawaii, nabbing the Seagrams line from Paradise Beverages, its top money-maker ...

Third degree merger

WITH so many business mergers going on around us, anticipation is great that more are to come. Witness some recently e-mailed my way: Xerox and Wurlitzer, to make reproductive organs; Fairchild Electronics and Honeywell Computers will merge to become "Fairwell Honeychild"; Polygram Records, Warner Brothers and Keebler are combining into a company to be called "Poly-Warner-Cracker"; and when 3M and Goodyear merge, they'll become "mmmGood." Knott's Berry Farm is teaming with the National Organization of Women to form "Knott NOW!." And Netscape and Yahoo are merging to form "Net 'n' Yahoo." ...

---




Dave Donnelly has been writing on happenings
in Hawaii for the Star-Bulletin since 1968.
His columns run Monday through Friday.

Contact Dave by e-mail: donnelly@kestrok.com.
E-mail to Features Editor
---
---
© 1999 Honolulu Star-Bulletin
http://archives.starbulletin.com