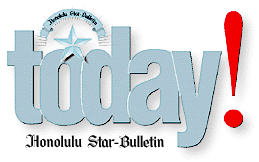 ---
Hawaii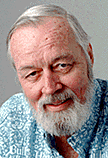 By Dave Donnelly
Wednesday, January 20, 1999
---
Babes headline
chamber series

ONCE headline writers get a look at the three babes in the Eroica Trio, it's little wonder that a "t" often finds its way into their name by mistake. Incidentally, the "babes" mention isn't sexist -- it's how they've promoted themselves since their first appearance in 1991. The trio has modeled for the likes of Elle, Glamour, Detour, Swing and Smoke Affair magazines. They'll be displaying their wares, visually and musically, on Friday at Orvis Auditorium for the Honolulu Chamber Music Series. Audience members are invited to "chat with the babes" at 7 and listen to their concert at 8 p.m. The Eroica three are pianist Erika Nickrenz, violinist Adela Pena and cellist Sara Sant'Ambrogio -- I almost wrote "Ambrosia." Sara is quoted in the Wall Street Journal as saying, "We enjoy working out and looking good. Why should we hide all that behind 1950s ball gowns that we would not be caught dead wearing to a party?" And where other performers ask for cheese, pupus and the like for a Green Room snack, the Eroica threesome requests grapes, low-fat yogurt and mineral water. Viva L'Eroica! ...

SPEAKING of talented beauties, Lea Salonga has returned to Broadway to reprise the role of Kim she created in "Miss Saigon" 10 years ago at the age of 18. The box office responded immediately and producer Cameron Mackintosh insists Lea now take the final bow instead of the Engineer, who previously had that privilege ... Local actor Lito Capina met up with Lea in Manila during his trip there with the play "Peregrinayson," and of 36 pictures on the roll of film he took, the only one to come out blurred was the one he wanted most of all -- Lea and him together ...

White stuff

Winter storms have blanketed the mainland and Hawaii Theatre manager Burton White thought he might have trouble reaching New York due to potential airport closure. But Hawaii came to his rescue. He gifted a double ginger lei to a friendly airline clerk in L.A., which got him an earlier flight to Chicago. A pound of 100 percent Kona Coffee persuaded a Chicago clerk (at 5:20 a.m.) to get him an earlier flight to New York just before La Guardia closed. White proved he still knows how to wheel and deal. He was in New York to attend the Association for Performing Arts Presenters annual conference and feels he's found some exciting properties for presenting at the Hawaii Theatre in 99-00 ...

WHILE in the Big Apple, White got to see tons of old friends and many Broadway shows, though he just missed a favorite of mine, "Fool Moon." And while attending "Rugrats" with old pal (and fellow tap dancer from Pittsburgh) Danny Herman, who directed the show, who should he find sitting across the aisle from him but isle actress Melanie Tojio with her own rugrat! ...

Ruby Tuesday

An article by David Wong recently appeared in the Star-Bulletin about his Honolulu Community College summer study tour abroad to Myanmar, formerly Burma. In it, he mentioned rubies were so common there you could just pick them up off the ground. One of his faculty members was given a sack of rubies on her departure. Well, somebody at Customs has a good memory. When Wong returned to Honolulu from an Asian trip after the holidays, he was detained and officials went over his bags, inch by inch. When he asked why, he was told they were looking for rubies. Yes, they'd read the Star-Bulletin story. This time Wong had only visited family in Singapore, but you can bet he's one guy who'll declare everything in the future ...

---




Dave Donnelly has been writing on happenings
in Hawaii for the Star-Bulletin since 1968.
His columns run Monday through Friday.

Contact Dave by e-mail: donnelly@kestrok.com.
E-mail to Features Editor
---
---
© 1999 Honolulu Star-Bulletin
http://archives.starbulletin.com