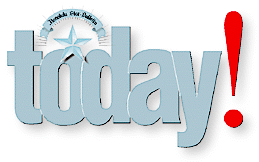 ---
Hawaii

By Dave Donnelly
Wednesday, January 13, 1999
---
Porsche justice
swell with Issell

SOME sad stories have happy endings. Take the incident which happened to Dr. Brian Issell, director of the Cancer Research Center of Hawaii. He and his wife parked their beloved 15-year-old Porsche in the Pacific Club lot one night last June and attended a small dinner inside. Two hours later they returned to the lot and found to their dismay the car wasn't there. There was no trace of it, despite the fact it had an in-car alarm system. Well, this week Dr. Issell took delivery of a brand new 1999 Porsche, and it didn't cost him a cent. He'd won the car in a drawing at a San Antonio conference of the Southwest Oncology Group which tracks cancer treatments over a wide area. Issell doesn't know whether to call it frontier, poetic, ironic justice or what -- he just knows he likes it ...

THINGS are moving apace at the old Willows Restaurant on Hausten Street, long a favorite of locals and visitors alike when Randy Lee owned the place. But now Kelvin Ro, who closed his Kahala Moon Cafe on Dec. 31, is taking over the scenic spot and figures to be serving dinners to people nostalgic for the old setting in about three months ...

Wong's all right

DINING at Alan Wong's Restaurant with friends Monday night re-enforced my agreement with readers of Honolulu Magazine, who again named it "Best Restaurant" in Honolulu. Also stopping by briefly that night to join the Bert Kobayashi family before heading to another function was Gov. Ben Cayetano and wife Vicky, who is, as I told her, even more attractive in person than in pictures. She's also a reader of this column, and couldn't resist gigging me with, "We love Sarento, but we weren't there recently as you wrote." Sure enough, it was former Gov. John Waihee and his family dining in the Wine Rack there. But Mrs. Cayetano thanked me for writing about VASH, ("Visitor Aloha Society of Hawaii") which she supports. Kobayashi proved to be something of a kidder, introducing the governor to Lee McCarthy, wife of a retired bar owner who settled in Nevada. "This is Lee McCarthy," he told the guv. "She's a blackjack dealer in Vegas." She was there with Mary Alice Barry for a final Alan Wong meal before heading home ...

YET another diner at Alan Wong's thanked me for mentioning here that Chef David Paul Johnson and his wife named their son David Raymond. She'd been in David Paul's Diamond Head Grill the night before, she revealed, and nobody she talked to there knew the baby's name ... Speaking of which, former Turtle Bay golf pro Jody Shaw and wife Cheryl became parents yesterday of a baby girl, Alexandra Katherine Ann Shaw. Jody, a Radford grad who was the youngest person in Hawaii to get his PGA card, is now director of golf at a Cape Cod course. Though they've been married eight years, this is their first child ...

Aye, there's the rub

THERE'S nothing like a massage to work away the strains of the day. I don't have a regular schedule but try to book one when the muscles tighten up. I'm beginning to think I'm in some kind of body simpatico with "Mixed Plate" hostess Pamela Young, however. On my last two visits, she was either waiting for me to be finished or finishing ahead of me with the same therapist. (At least that's our story if her husband, newsman Gary Sprinkle, reads this.) ... And speaking of news, thanks to KITV's Mike Rosenberg for pointing out the reason newscasts that begin promptly at 10 p.m. don't end at 10:30 is that they're scheduled to run 35 minutes. Everything just won't fit into a half hour ...

---




Dave Donnelly has been writing on happenings
in Hawaii for the Star-Bulletin since 1968.
His columns run Monday through Friday.

Contact Dave by e-mail: donnelly@kestrok.com.
E-mail to Features Editor
---
---
© 1999 Honolulu Star-Bulletin
http://archives.starbulletin.com