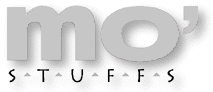 ---
Tuesday, January 12, 1999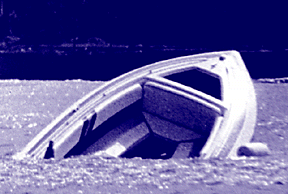 Star-Bulletin file photo
Boating classes can help you avoid a catastrophe.
---
All hands on deck for boating classes
Imagine the wind blowing through your hair as you skim across the waves. No blaring car horns, no interrupting phone calls. Nothing but you, the ocean, the wind and maybe a few fish jumping along side your boat as you sail into the horizon. What did you say? You don't know anything about boating? The Honolulu Power Squadron and United States Coast Guard Auxiliary is offering a series of classes for wannabe skippers and skipers who would like to learn more about coastal navigation. Classes begin this month with the last class finishing in April -- just in time to put boating skills to good use during the summer.
Honolulu Power Squadron: Seven-session, safe boating course for skippers and would-be skippers, 7 p.m. Mondays beginning Monday, at Waikiki Yacht Club. Students will learn anchoring, tying basic knots, chart reading, plotting courses, use of a mariners compass, marine radiotelephone procedures, aids to navigations and safety afloat. Ownership of boat not required. Graduates may be eligible for a discount on marine insurance. Nominal charge for course papers, charts and plotting instruments. Limited seating. Registration required. Call William McGarry at 422-1963.

United States Coast Guard Auxiliary:

"Boating Skills and Seamanship Class," 6:30-8:30 p.m. Mondays and Wednesdays, Jan. 20-March 17, McKinley High School, Shop 4. Students learn legal requirements, rules of navigation, radio communications, chart work, weather and how to be prepared for emergencies on the ocean. Registration begins at 6 p.m. Jan. 20. Cost: $25 for text and workbook. For information, call Wayne Bowers at 247-1776; Julie Schoen at 523-1762; or Art Monteville at 923-4086.

"Advanced Coastal Navigation Class," 6-8:30 p.m. Thursdays, Jan. 21-April 1, McKinley High School, Shop 4. Boaters will learn about rocks and reefs, tidal currents, nautical charts, and using tools and instruments to plot a course. Cost: $25 for text and workbook. For information, call Bill Pelzer at 526-1387.

Salt screen
A sunscreen that's salt-waterproof is now being marketed in Hawaii.

Iguana Sunscreens was developed to reduce the chemical breakdown by sea water on sunscreen compounds, said Mike McAndrews, company president.

The sunscreen offers protection for up to eight hours and may be applied to wet or dry skin, he said.

Iguana offers sun protection factors from 4 to 45 with special formulations for children and active sports people.

The sunscreen is available at Longs and Daiei stores. Cost is about $7.99 to $8.99.

Research for experience
Straub Foundation is offering hands-on experience in clinical research for graduate and undergraduate students pursuing careers in health and medicine. For eight weeks students will attend classes and do research for Foundation-sponsored projects.

Applications are available at 524-6755. Researchers will be chosen on their overall qualifications, academic performance, interests and letter of recommendation. Deadline to apply is March 1.

Make your pet a TV star
Do you think your pet has what it takes to be on TV? Maybe your dog eats his food with a fork or your bird chirps out "The Star Spangled Banner." Or, maybe your pet just looks really cute sleeping. Whatever the case, the Hawaiian Humane Society wants funny video footage of pets for its "Funniest Pet Videos" contest.

Owners of the winning videos will receive prizes and have their video shown at the Humane Society's Tuxes & Tails Wagtime Ball fund-raiser being held on April 17. Some of the footage may also be aired on network TV during Be Kind to Animals Week in May.

To enter, mail or drop off videos to: Hawaiian Humane Society, 2700 Waialae Ave., Honolulu, Hawaii 96826 by March 9. Original videos on VHS, HI8 or Video 8 formats are requested and all videos must be labeled with name, address, phone number and pet's name. Entries can be picked up at the Humane Society after April 19. For information, call Eve Holt at 946-2187, ext. 212.

Teen models needed
Models Inc. is looking for teens experienced in modeling to become part of its 1999 Teen Board. Those chosen will perform at local fashion events during the year. Tryouts will be held at 5 p.m. Saturday at Models Inc.'s studio, 98-025 Hekaha St., Suite 223A. For information, call 484-1257.

Honor thy child
Education Works is looking for Hawaii children ages 12 and younger to honor in its "Hawaii's Rising Star" program. One child per month will be chosen to appear in a 30-second commercial on KHON and will receive a gift package from Education Works.

Based on applications submitted by teachers, coaches, advisors or other mentors, children will be chosen on personal achievements in various areas including academics, music, sports and community service. Applications are available at Education Works, KHON and the Oahu Educational Employees Federal Credit Union; or call 837-0540.






Click for online
calendars and events.
---
Send WatDat? questions, stories
or any other story ideas or comments to:
Features, Honolulu Star-Bulletin, P.O. Box 3080,
Honolulu, HI 96802 or send a fax to 523-8509
or E-mail to features@starbulletin.com.
Please include your phone number.
E-mail to Features Editor
---
---
© 1999 Honolulu Star-Bulletin
http://archives.starbulletin.com