---
Island Images



Tuesday, January 5, 1999

Place in history
Photography by George F. Lee, Star-Bulletin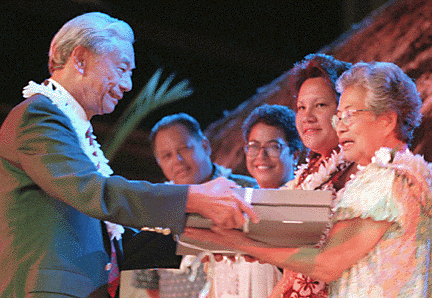 Standing in the place of their ancestors, who brought the petition
against annexation to Washington 101 years ago, from left,
Judge William Richardson passes the petition to Edwin Auld,
Toni Auld Yardley, Arnette Ishikawa and Grace Richardson Wong.
The petition was turned over to the National Archives last night.
Below, dancers from Ka Pa Hula Hawaii under the direction of
J.R. Kahai Topolinski perform a hula dating back to Queen
Liliuokalani and the overthrow of the Hawaiian kingdom
during last night's ceremonies.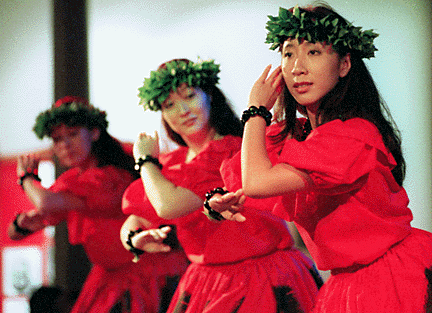 E-mail to City Desk
---
---
© 1999 Honolulu Star-Bulletin
http://archives.starbulletin.com