---
Hawaii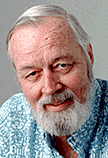 By Dave Donnelly
Wednesday, March 4, 1998
---
Stone sisters show
sib power

SISTER Act: Two attractive siblings who know something about beauty pageants are teaming up to co-direct the upcoming Miss Oahu pageant March 27 at Mamiya Theater. Miss Hawaii (1991) Lani Stone Kaaa and Mrs. Hawaii (1997) Aulii Stone Chung will merge their talent and experience in staging the contest, a preliminary to the Miss Hawaii pageant in June. The two feel it's a good way for them to give back to the community by helping other young women earn educational scholarships and enjoy the benefits of being a part of a positive program ...

BACK before his name became mysteriously linked with supermodel Claudia Schiffer, a very young (and unattached) David Copperfield was a big hit playing the C'est Si Bon nightclub in the Pagoda Hotel. Singer Jimmy Borges, who was performing at Keone's at the time, recalls young Copperfield dropping by after his magic show to listen to jazz - "That Old Black Magic," perhaps? Now Borges is turning the tables, as it were, by putting together a group to attend the magician's spectacular new show, "Dreams and Nightmares," at the Blaisdell Concert Hall in May. Copperfield was mentioned in one of David Letterman's "Top 10" lists last week for his ability to "cloud the reason of Claudia Schiffer." Sounds like a touch of jealousy to me ...

Bauble bobbling

MANY theater groups about town have had an easy time of it lately with scenic design and props. The set for "Nine" at Diamond Head Theatre, for example, looked for all the world like N.Y.'s Continental Baths - all tile. But at Army Community Theater, designer Tom Giza and prop designer Leslie Kleist had something of a stiffer challenge getting ready for "Kismet," now playing at Ft. Shafter. They had to round up an Asian bathing fountain; litters to carry the beauties of the Caliph's court; hookah pipes; glazed wine jugs; accoutrements for an Eastern bazaar; elbow rest; chopping blocks; and thrones, not to mention a bangle tree! ("A bangle tree?" "I said not to mention a bangle tree.") But a clever old Giza is Tom, and for Kleist's sake he came through successfully.

THE annual spring fund-raiser for Halau Na Kamalei, is coming up and director Robert Cazimero has selected "Clothes make the man" as a theme for the show. The March 22 event will take place at 4:30 p.m. at Mamiya Theater on the St. Louis campus and feature commentary by singer Loretta Ables, dancer Kanoe Miller (a former Miss Hawaii) and Hawaiian language instructor Ekela Kaniaupio Crozier. "We always try to do something different," Cazimero says, "but we never forget that our roots are in hula and song, and there'll be plenty of that for everyone." ...

Move over, Oprah

FAR be it from me, a dedicated steak lover, to tell others what to eat, but some of the rules people live and eat by appear odd. Chelsea Clinton, the First Daughter, has been lauded by one physicians group for choosing to be a vegetarian. She reportedly tells friends that the only things with eyes she eats are potatoes. On "Friends," Phoebe (Lisa Kudrow) is a veggie lover whose rule is "Nothing with a face." An old friend of mine, Frances Ellison, longtime costumer at the UH drama department, used to say she'd eat nothing that she could hear make a noise. We'll have to wait to find out about the eating habits of former Penthouse Pet Monique Nobrega and model manager Emery Lucas. They sat on the lanai of the Sunset Grill recently, but they only indulged in cocktails ...
---
Dave Donnelly has been writing on happenings
in Hawaii for the Star-Bulletin since 1968.
His columns run Monday through Friday.
Contact Dave by e-mail: donnelly@kestrok.com.
---
---
© 1998 Honolulu Star-Bulletin
http://starbulletin.com