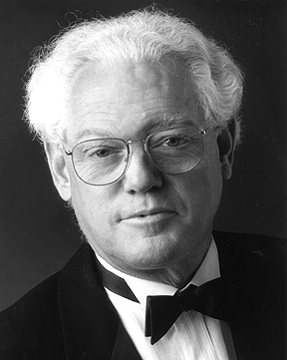 James MacArthur in a recent photo,
below, in the title sequence of "Hawaii Five-0"
---
Show 'greater than
the sum of its actors'

By Burl Burlingame
Star-Bulletin
---

James MacArthur calls it "the unanswerable question": What is it about "Hawaii Five-0" that continues to capture the imagination and loyalty of millions of people, even 16 years after filming stopped?

"Well, why is 'Casablanca' still with us today?" said MacArthur, who played Det. Danny Williams to star Jack Lord's Steve McGarrett. "Some things take on a mystique of their own. And 'Five-0' became greater than the sum of its actors."

Leonard Freeman created the show and each of the actors added their own "ingrediment," MacArthur said in telephone interview from his home in Palm Desert, California.

"You start shooting a show and no one ever dreams of it lasting 12 years then staying popular. God, what an experience!"

MacArthur, the adopted son of actress Helen Hayes and writer Charles MacArthur, was McGarrett's chief assistant. And whenever McGarrett caught the bad guy he would grit his teeth and utter that well-known phrase: "Book 'em, Danno."

"Once I was on a train crossing the border from Switzerland to Germany at midnight when the conductor opened the door, looked at me, smiled and says 'Ah, Hawaii Five-0!'"

"Hawaii Five-0" was a show about about plot with little about the characters' personal lives - or humor.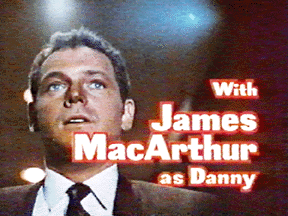 "You never saw us at home or doing something outside of police business," he said. "We weren't a show with a lot of laughs. When you do a long-term series you have to look for truth in your character. You want people to know what they're going to get the next week and have them looking forward to what they're going to get.

"Consistency and continuity is crucial."

MacArthur, 58, still sounds like Danno, while physically he's changed a bit. His once dark hair has turned white, but his face still maintains that boyish look.

He lives in the desert with his wife, a former professional golfer, and 11-year-old son. He has three children from a previous marriage, the oldest, 36.

MacArthur's days are divided between being the assistant coach of his son's baseball team, sponsor of the soccer team, and with various business dealings, including part owner of San Diego's Daily Californian newspaper, and publisher of the 500,000 monthly "Senior World" newspaper-magazine he hopes to get on television and host.

"I enjoy theater, but there's not much going on in the desert," MacArthur said. "A national tour would take me away from my family and I'm really content being here with my gang."

This weekend he'll attend the "MAHALO CON: The Hawaii Five-0 Reunion Convention" in Los Angeles that travels to Honolulu the next week. He also served as co-producer for Emme Tomimbang's "Hawaii Five-0" special that aired yesterday.

"I have to attend," he said. "I spent half my life in Hawaii, thanks to the show. I owe so much to it I gotta be there. And I owe it to the rest of the gang."

That gang includes guys like Kam Fong, Zulu, Harry Endo, Herman Wedemeyer, Doug Mossman. Up until about five years ago it also included Lord.

"CBS wanted us to make a 'Five-0' movie of the week and Jack really wanted to do it," he said. "We were very serious. Then I didn't hear anything and I didn't hear anything and..." MacArthur's voice trailed off. He declined commenting on rumors about Lord's illness which Lord's wife, Marie, has denied repeatedly.

As for the "Five-0" film announced earlier this year, MacArthur said he would love to be in it, "a cameo or something."

"Maybe they'd cut to the hero walking through an old folks home with Kam and me sitting there," he said, laughing.

"Five-0" is the granddaddy of any Hawaii-based series. The show premiered Sept. 26, 1968 with "Full Fathom Five" and continued to April 26, 1980 with episode "Woe To Wo Fat."

Each episode found McGarrett and the "Five-0" team battling the forces of organized crime and the Hawaii underworld. The show cracked the Top 20 during its second season and placed as high as No. 3 during the 1972-73 year.

McGarrett's relentlessness and Danno's eagerness to please his demanding boss set the show's tone week after week. Lord behind the cameras also was relentless and demanding, MacArthur confirmed.

"But you have to get one thing straight: No one ever worked for Jack. He never owned the show: CBS and Leonard Freeman owned the show from the get-go.

"Jack did take a wonderful interest in all facets of 'Hawaii Five-0'. He was always trying to improve it, going beyond the call of duty. But it was Lenny Freeman who ruled the whole thing with an iron hand and Jack understood that."

MacArthur, who began his acting career in 1945, remains best known for "Five-0." His films included "The Light in the Forest," "Kidnapped," "The Swiss Family Robinson," "The Interns," and "Hang 'Em High" in 1968 for producer Freeman.

"The 'Five-0' pilot had been made a year before without me and Lenny called me up and said he wanted me in the series. I went to the studio to see the pilot and that was it."

Did typecasting hinder his career after "Five-0."

"In the eighth year of the show, some friends asked how long was I going to stay with it. Yeah, right. I knew on Monday morning they'd be going to the unemployment office in Hollywood and I was working on a successful show in Hawaii.

"If it hindered my career, honestly I couldn't care less. Heck, I had a great time running around Hawaii with a gun loaded with blanks."

What have so many short-lived Hawaii-based television shows since "Five-0" done wrong?

"Nothing. it's just that we did something so right. I don't know what that chemistry was. But when I catch a 'Five-0' now, I say to myself 'Goddamit, I know why it's still on. It's well done and entertaining.'"

Book that, Danno.
---
The facts
What: "Mahalo Con: The 'Hawaii Five-0' Reunion Convention"
When: Friday through Sunday
Where: Burbank Airport Hilton Hotel, Los Angeles
Cost:$20 a day
Who: Actors James MacArthur, Zulu, Kam Fong, Herman Wedemeyer, Harry Endo, Doug Mossman, Glenn Cannon, Moe Keale, Jimmy Borges will attend
---
What: Hawaii Convention
When: Oct. 31- Nov. 2
Where: Various locations
Cost:$7.50 breakfast, $23.50 bust tour, $25, luau
Who: Actors James MacArthur, Zulu, Kam Fong, Herman Wedemeyer, Harry Endo, Doug Mossman, Glenn Cannon, Moe Keale, Jimmy Borges will attend
Call:923-2902
---
Five-0 title sequence
---
---